Mailpin: Publish an email as a web page
What is Mailpin?
Mailpin allows you to publish an email as a web page. Here are some example pages created with Mailpin:
How to create a page?
To use Mailpin:
Send an email to p@mailp.in.

Get a sharable URL of a web page, which contains full contents in the email message, including attachments.

This picture shows how we created this page: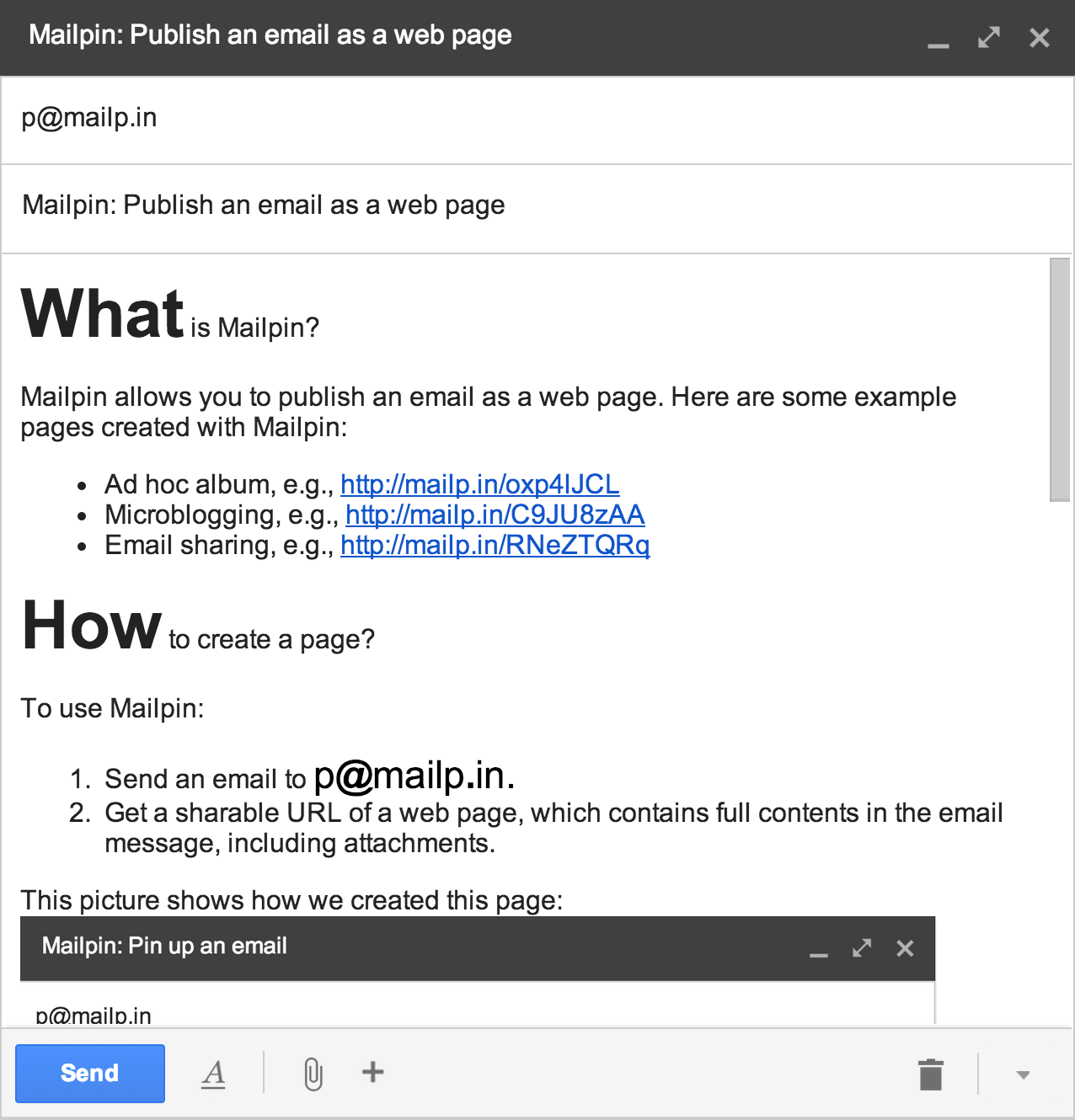 Why should I use Mailpin?
Easy to use. No need to create an account. No need to download any app. Publishing and sharing are as simple as sending an email to p@mailp.in.

You email client is your editor. You can use mailpin on your desktop computer, on your phone, on your tablet, or on any device that can send emails.

The created web page is private to you. You share the short URL to your social network. You decide who should see the page.

Email addresses are scrambled. No need to worry about your email addresses would be revealed to the public.

Multimedia support. Mailpin automatically embeds attached images, audios, videos (including Youtube urls) for you.

Future




This is a humble start to make publishing and sharing easy. Let's change the world one email at a time!






← An ad-hoc blog post

Kai-Fu Lee (2008) and Hugo Barra (2013) on China's Internet →


Mailpin: Publish an email as a web page